Premium Motion Control Products & Systems
Miki Pulley is a world-class brand that established its business roots by providing variable speed belt drives to the burgeoning Asian machine industry several decades ago. Over time, our product line has evolved to serve several facets of the machine and manufacturing market worldwide. With offices, production facilities, and partner companies spanning the globe, our customer service, and engineering expertise is at the forefront of the world market.
Rotary Motion and Speed Control Products
A Trusted Manufacturer of Motion and Speed Control Products
At Miki Pulley, we pride ourselves on being a leading manufacturer of solutions for the power transmission and motion control equipment industries. We take time to understand the unique needs of our customers, including the type of product they need and how it needs to perform, to ensure high-quality products that deliver superior performance.
To provide the highest level of quality possible, the assembly and inspection processes we use in our manufacturing facilities have been optimized from decades of experience. This assures consistent quality and prevents defects and other issues that impact the performance of our motion control products.
As a trusted supplier and manufacturer of motion control products, we provide products that deliver the high torsional stiffness, high output, high torque and zero-backlash features you need for your precision applications. Request a quote for your motion control products today or contact us to discuss your custom requirements.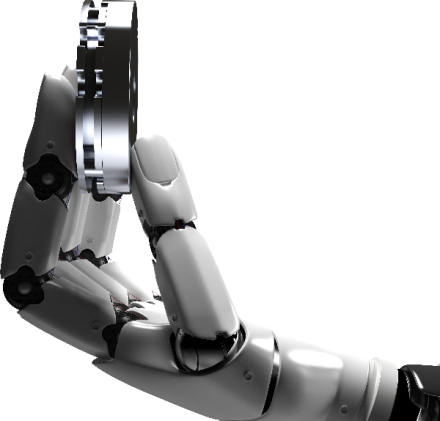 Providing Customized Solutions for Your Motion Control Applications
We understand that customization is important, especially for high precision applications. Whether you need brakes for your ball-screw actuator or a coupling for a servo motor, we have a solution for your motion control needs. We provide a wide range of standard configurations for all our speed control products and offer modification or customization of our products based on your unique requirements.
Our motion control experts collaborate with design engineers to identify the most efficient and cost-effective solutions for rotary motion control and mechatronic applications. Together, we have developed a line of zero-backlash couplings that include: jaw & spider type, high-performance servo type couplings, and high-speed metal plate spring couplings in a range of configurations. Our positive shaft locking devices also bring a very simple, but important element to our product offering. Electromagnetic Clutches and brakes round out our compliment of solutions.
Visit the motion control product categories below for additional information or download our product catalogs for a full listing of our brakes, clutches, and couplings.
Miki Pulley clutches, brakes and other speed control components are used by various industries for pumps, robotic arms, CNC machines, printing machines, packaging machines, stepper/servo motors, and much more. Learn more about industry applications for our motion control products by visiting the industry categories below or contact us to discuss your requirements.

Learn More About Our Motion Control Products
Miki Pulley offers a vast range of speed control and motion control products that are designed to meet demanding applications. Browse our product categories or contact us today to discuss your speed control requirements.