Miki Pulley U.S.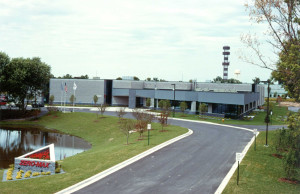 United States factory in Plymouth, MN

Miki Pulley Toyko Office
Miki-Pulley established its roots in Japan in the late 1930's and contributed to the manufacturing industry in 1954 with the introduction of the stepless variable speed drive. Our product line evolved over the following decades to serve several facets of the machine and manufacturing market.

In 1992, we solidified our US presence by acquiring the company Zero-Max. In the past three decades, we have expanded our US presence by developing long-term partnerships with eminent machine manufacturers. Through collaborative design and engineering, we provide cutting-edge and cost-effective solutions for customers worldwide.
A Leader in High-Precision Speed and Motion Control Products
Miki Pulley is a global leader in a robust selection of shaft couplings to the motion control industry. We also design, engineer, and manufacture
Electromagnetic (EM) Brakes
,
Electromagnetic (EM) Clutches
, and
Speed Change and Control Devices
. A strong commitment to product quality, workplace quality, and customer support drive everything we do.  
Our continuous product development and improvement keep up with demanding speed and precision requirements.
Regular product testing and refinement ensure quality and reliability.
Proactive quality control measures help us maintain high product standards.
In-house design and engineering give customers the support they need from start to finish.
We can offer custom solutions depending on project size and scope.
Our manufacturing facility is ISO 9001:2015 Certified and we have a reputation for producing precise and reliable solutions for the manufacturing, automation, and machining market.
Miki-Pulley's
global partner network
includes North America, Europe, China, Japan, India, and the Republic of Korea. We maintain a presence in the United States through our satellite factory and office in Plymouth, Minnesota.
Design and Engineering Support
Our engineers work with OEMs across all industries to create application-specific designs. We can work from an existing drawing or design a solution entirely from scratch based on your requirements. The experts at Miki-Pulley have the expertise to troubleshoot common and complex mechanical challenges and make recommendations based on your application and operating conditions.

Miki-Pulley has the motion control solutions you need and can handle requests of all sizes, from prototypes to large orders.





 

The main Sales Agent for Miki Pulley US is Jon Davidson.

Please contact Jon at the Miki Pulley US office in Plymouth, MN: 800.533.1731