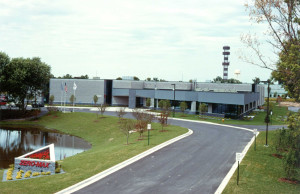 United States factory in Plymouth, MN

Miki Pulley Toyko Office
Miki Pulley is a global leader in providing rigid, zero-backlash shaft couplings to the machine tool industry as-well as offering shaft locking devices and clutches / brakes. We maintain presence in the United States is through our satellite factory in Plymouth, Minnesota.
Miki Pulley solidified their US presence by acquiring the company Zero-Max in 1992.
In the past two decades, we have expanded our presence in the United States by working closely with CNC Machine OEM's and developing long term partnerships by providing cutting edge, cost effective solutions for machine designs.
The main Sales Agent for Miki Pulley US is Jon Davidson.

Please contact Jon at the Miki Pulley US office at our satellite factory: Zero-Max in Plymouth MN: 800.533.1731