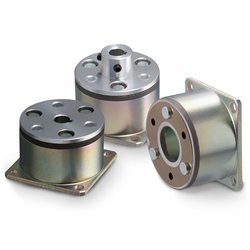 Electromagnetic micro brakes transmit torque mechanically by utilizing electromagnetic force to create mechanical friction. The rotating portion of the EM micro brake features an armature assembly that is pulled and attached to the stator by energization of a coil; a constant-force plate spring then transfers torque to bring the rotating body to rest.
Micro brakes are ideal in small, precision equipment, commonly used in the following products:
ATMs
Office copying machines
Weighing and packaging equipment
Paper binding mechanisms
Optical machines
Electromagnetic micro brakes are a durable, long-lasting option. They are efficient, reliable and offer a fast and smooth operation for high-performance applications.
---
112 Model Electromagnetic Micro-Brake

This space saving design combines high performance with a relatively long lifetime.  It has the same basic layout as the micro clutch, with the only difference being lack of the rotor.  It is offered in a range of sizes, with flange and shaft mount styles.  Three different armature types are available.

Brake Torque: 0.295 ft*lb ~ 1.770 ft*lb   (0.4Nm ~ 2.4Nm)
Ambient Temperature: 14 F ~ 104 F; (-10 ℃ ~ 40 ℃)
Backlash :  Zero

Back to Top
---
Miki Pulley Micro-Brakes
Miki Pulley 112 model EM micro brakes are a compact, high-performance solution. The simple yet effective design features a stator with integrated mounting flange, proprietary composite friction liner, and armature complete with ring plate spring and hub.
Our micro brakes offer a dynamic friction torque range of 0.4 ~ 2.4 Nm and work at operational temperatures from -10 ~ +40°C. Miki Pulley EM micro brakes are available in three armature assembly options based on your application requirements.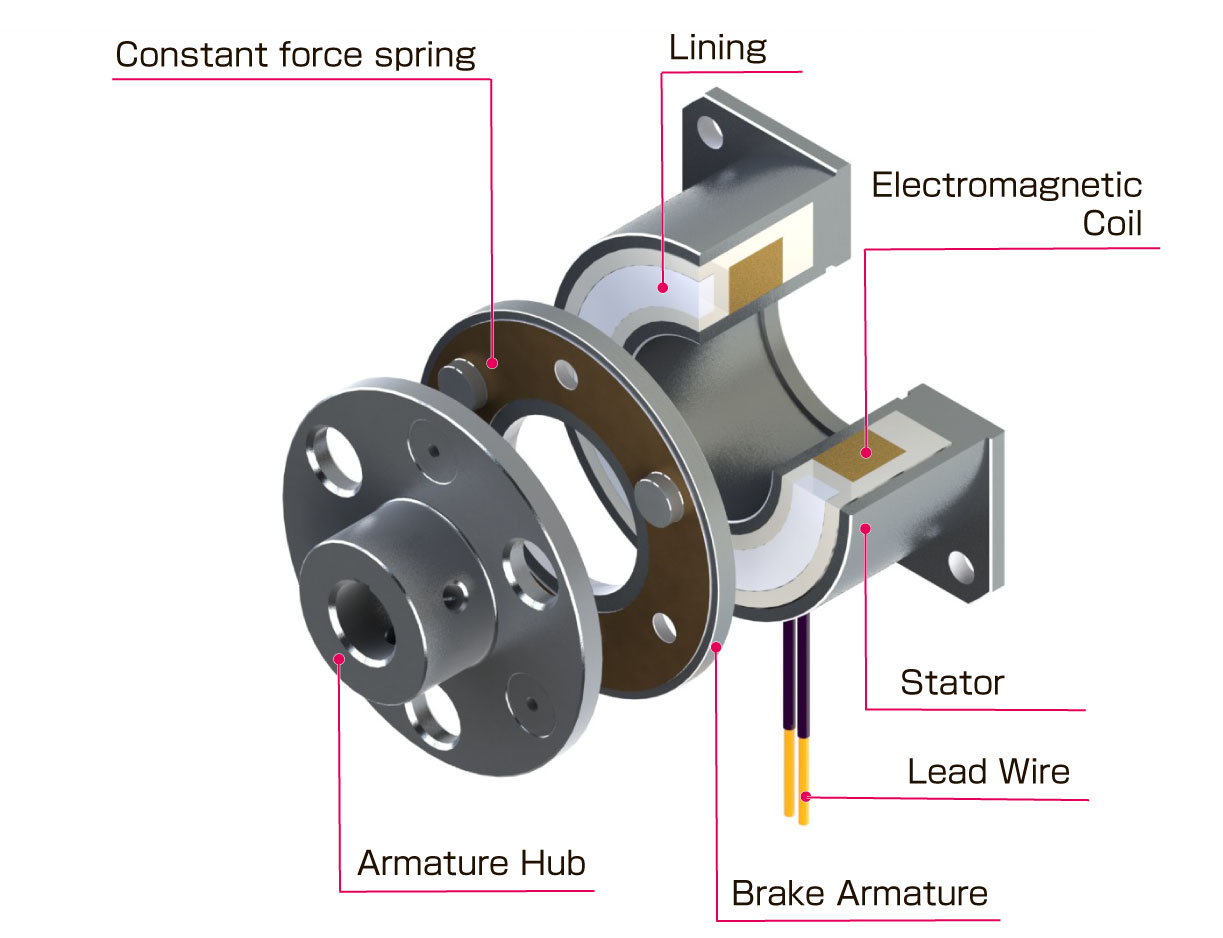 Considerations in choosing the correct micro brake type include:
Dynamic friction torque
Input shaft diameter
Intended use
Device type mounted to rotor
Request a Quote for Micro Brakes or Contact Us to Learn More
With decades of application experience, our designs have been tested and refined to deliver unparalleled quality and reliability. Contact us today to learn more or request a quote for EM micro brakes.