Spider & Jaw Equipment Couplings | Spider & Jaw Couplings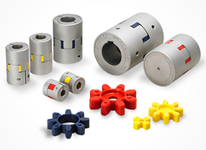 Zero backlash jaw and spider couplings are engineered and manufactured to absorb vibration and handle misalignment while compensating for parallel, angular, and axial displacement in various servo, stepper, and general-purpose motor applications for industrial machinery. Aluminum spider jaw couplings are available in several options to meet your project's speed, misalignment, and torque requirements.
Select The Best Spider Jaw Coupling for Your Application
Torsionally stiff spider couplings provide reliable, smooth power transmission without torsional oscillation or vibration, providing advanced protection for your application needs. Miki Pulley offers four spider and jaw coupling options to meet your application requirements.

The Best Jaw & Spider Couplings
Miki Pulley Jaw and Spider couplings are meticulously crafted from premium materials, ensuring durability and reliability even in demanding applications. Our couplings' innovative design allows for high torque transmission and exceptional misalignment compensation, reducing wear and tear on connected components and minimizing maintenance costs. Miki Pulley Jaw and Spider couplings deliver unparalleled value, delivering premium, long-lasting coupling solutions for industrial applications at competitive prices. For the best jaw and spider couplings on the market, Miki Pulley is your solution.
Spider Jaw Couplings Industries Served
Jaw and spider
shaft couplings
are used within various industrial machinery applications, including servomotors, robotics, sliding tables, spindle controls, fans, conveyors, packaging equipment, generators, and power transmission systems for the following
industries
:
Spider & Jaw Coupling Advantages
Spider and jaw equipment couplings deliver high load capacity while maintaining a damping effect on vibration and thermal conductivity. Additional spider and jaw coupling benefits include:
Fail-safe design and long service life
Transmits up to 387 ft-lbs. (525 Nm) of torque
Low reaction loads
Low to zero backlash, depending on the model
High torque capacity and torsional stiffness
Quiet operation
Easy to install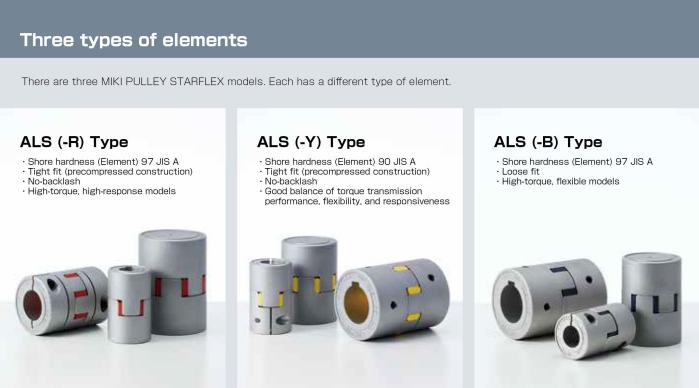 Contact Miki Pulley for Jaw & Spider Couplings Today
Miki Pulley offers near-zero backlash jaw and spider couplings, providing a failsafe design and long service life to meet your project needs, with custom configurations available. 
Contact us
 at 
800-533-1731
 to discuss your application or 
r
equest a quote
 today.